The Alicante province is once again the leader in terms of quality beaches, having been awarded more Blue Flags than any other area in Spain with awards for 62 beaches, 13 marinas, 4 routes and 7 schools.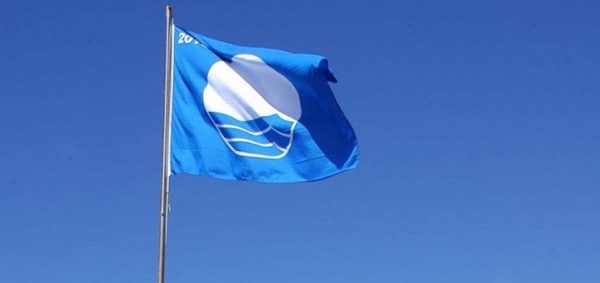 Across the 19 municipalities that make up the Costa Blanca there were 71 candidates for the awards, with 62 Blue Flags being granted, whereas there are 125 Blue Flag beaches across the region and 586 in the whole of Spain.
Once again, Orihuela has the largest number of individual beaches to have been awarded Blue Flags with 8 beaches recognised, whereas Torrevieja retained their 5.
The inspections were carried out last summer and so it is worth remembering that although many of the current governments will be praising themselves for having achieved the quality standards in beach and water cleanliness, these accreditations were achieved prior to the last elections, and so it is next year when the true picture of any new management will be revealed.
Meanwhile, Orihuela´s costal councillor has this week revealed that the work to repair the walkways at Cala Capitán will commence immediately, with a Catalan company being awarded the 280 thousand euro contract, with all of the work set to be completed and the walkways reopened before 15 July.
The beaches awarded blue flags are:
Alicante
· Sant Joan
· L'Albufereta
· El Postiguet
· Saladar (Urbanova)
Altea
· La Roda
· Cap Blanc
Benidorm
· Llevant
· Mal Pas
· Ponent
Benissa
· Cala Fustera
Calp
· La Fossa
· Cantal Roig
· Arenal Bol
Denia
· Les Bovetes
· Les Marines
· Molins
· Les Rotes
· Punta Raset
El Campello
· Carrer de la Mar
· Mutxavista
Elche
· El Altet
· Arenales del Sol (Sur)
· La Marina
· Carabassí
· Les Pesqueres-El Rebollo
Finestrat
· La Cala
Guardamar
· La Roqueta
· Centre
· El Moncaio
L'Alfàs del Pi
· Racó de L'Albir
La Vila Joiosa
· Varadero
· Centro
· La Caleta
· Bon Nou
· Paradís
Orihuela
· Punta Prima
· Cala Flamenca
· Cala Bosque (La Zenia)
· La Caleta (Cabo Roig)
· Cala Capitán (Cabo Roig)
· Aguamarina
· Campoamor
· Barranco Rubio
· Cala Estaca
Pilar de la Horadada
· Mil Palmeras
· Jesuitas
· Conde
Santa Pola
· Calas del Este
· Varador
· Llevant
· El Tamarit
· Calas Santiago Bernabéu
Teulada
· El Portet
· L'Ampolla
· Les Platgetes
Torrevieja
· El Cura
· Los Náufragos
· Cala Piteras
· Los Locos
· La Mata (Sur)
Xàbia
· La Grava
· L'Arenal
· La Granadella